Following on from earlier discussion
here
. The Imperial Cult will have five robes to itself, based on designs by Illy (used with permission):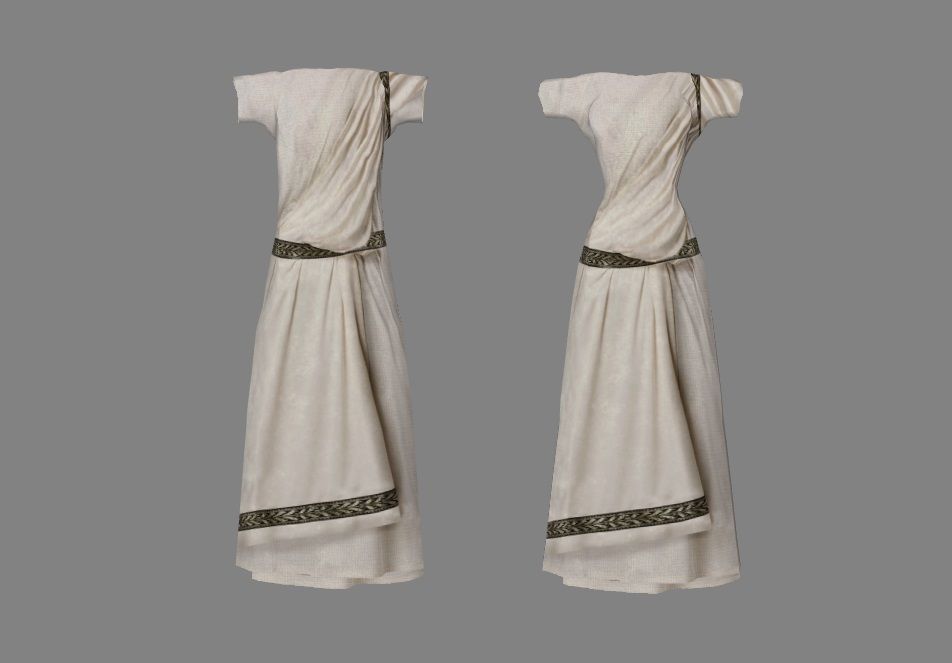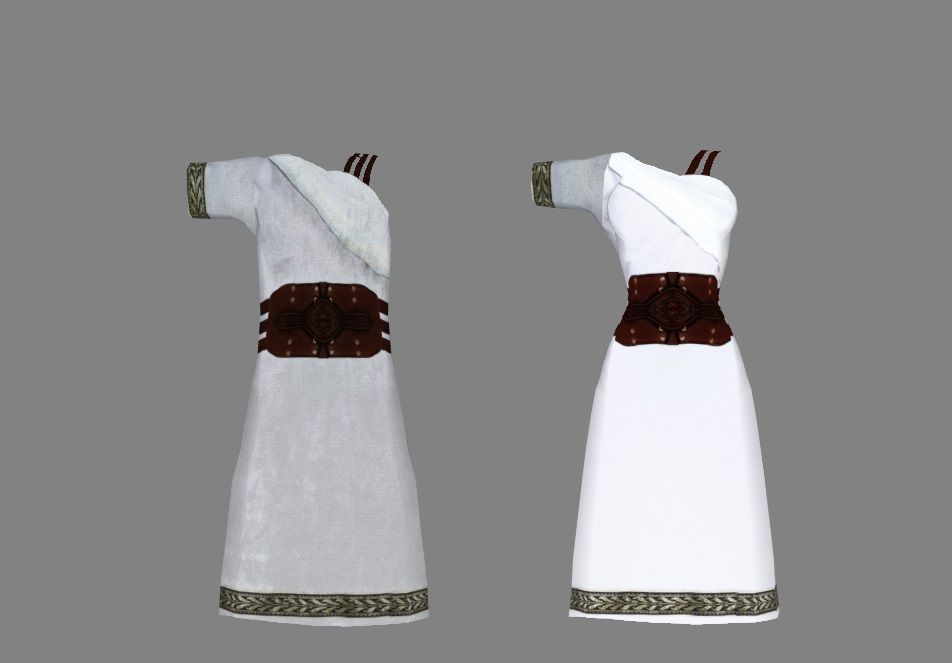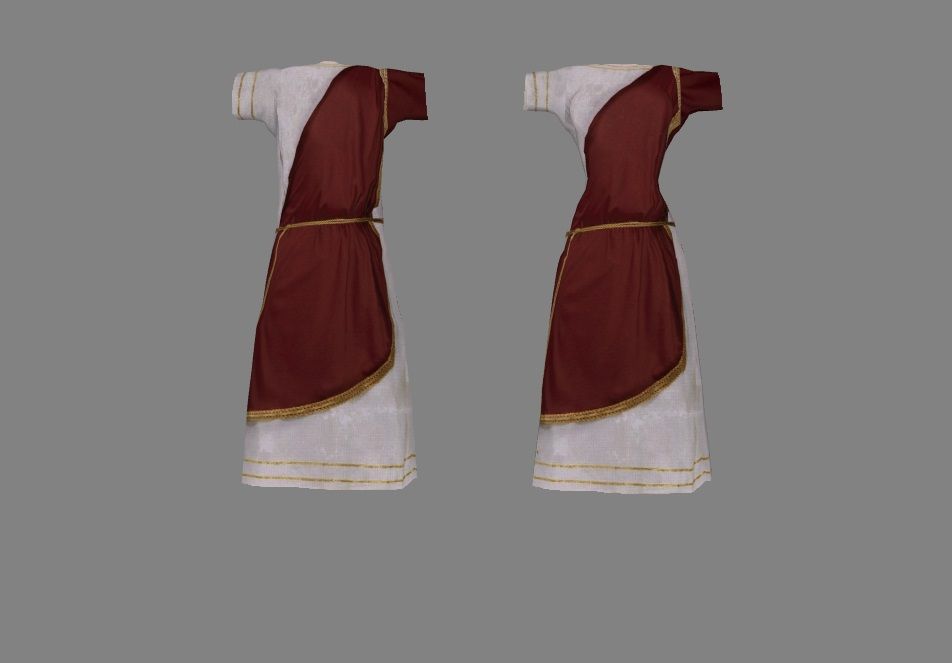 These still need a lot of work before they're usable: Saint_Jiub has spruced up the textures (everything you're seeing here is Saint_Jiub's work), but the models are simultaneously too wasteful with polygons and too featureless: all the detail is presented in the texture, none in the shape. There are also texture issues with the second, third and fourth robe: the female version of 02 has not been updated, and the white cloth for the others seems washed out: especially 03, which is a little too purple. Saint_Jiub, could you fix these issues if you have the time?
One other thing is the armor for the religious knightly orders. My idea is to dress these in slightly edited/alternative versions of existing iron, steel, leather or silver armor - sort of the way that different versions of Bonemold in Morrowind have political connotations. An example would be
this silver cap
I've made as a concept piece. Along with an silver cuirass and a skirt using the same cloth texture, this could be a full uniform for the Order of the Lily.