...and my laptop camera is no match for even a low budget scanner. Anyway, these are two sketches I did way back. First one: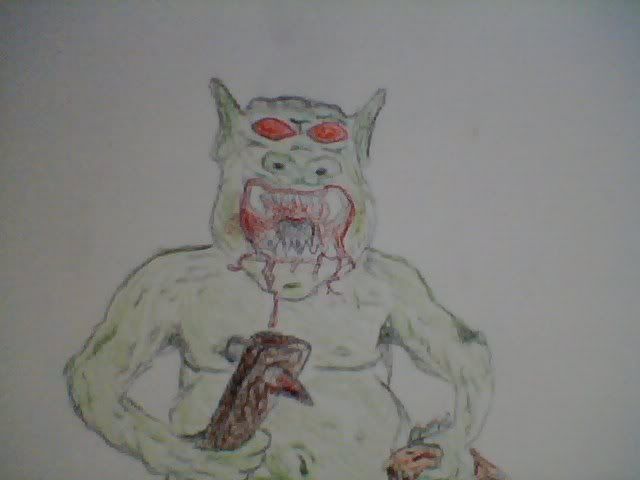 A color of a Ghoul - as seen in Arena. I'd imagine they exist throughout the deep caves and abandoned ruins throughout Tamriel, including Cyrodiil. I do tend to have a cartoonish approach to anything of a living, standing figure which I can never quite shake off.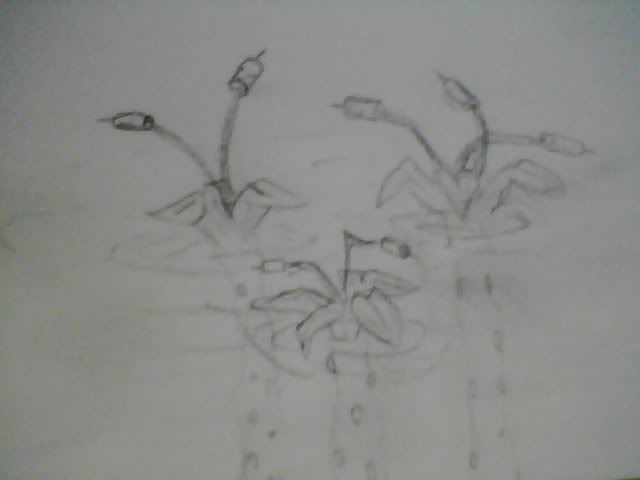 Seems too blurry thanks again to a laptop camera. I was drawing something out of boredom for the swampy areas of morrowind mainland that touched border with Argonia. For Cyrodiil these thick-stalked plants with seedpods speckled on would emerge from the Black Marsh swamps. I did read up on "Dragon's Tale" ferns but these wouldn't fit that description.
For right now I'll just draw and use a friend or family member's scanner till I get a good replacement. My old one is part broken and part "no dll for this bit operating system." So yeah, wait a bit for newer stuff and my old stuff I don't want to take six pic tried just to get the same quality on the first two. For a bit I'm gonna work around with the CS here and there.